If you plan on permanently relocating to Tennessee, you'll likely want to learn how to become an official resident. Becoming a full time resident offers several important benefits that are hard to ignore. Tennessee has some of the lowest taxes in the country, which you can enjoy if you live there full time. Plus, you can get an official Tennessee driver's license and register to vote after becoming an official resident. But there is a process you must go through and a few things you should know before moving forward. So to help you out, we've created a step-by-step guide to establishing residency in Tennessee.
Why Should You Become a Tennessee Resident?
Becoming a permanent resident of Tennessee offers considerable benefits. A permanent resident is protected by all the laws of Tennessee, the United States, and the local jurisdiction where you live. That entitles you to various protections under the law and the ability to reap the benefits of living in the state.
One of the most significant advantages of living in Tennessee is the low taxes. Tennessee has no income tax and is one of nine states in America considered tax-friendly. No income tax means that Tennessee residents get to keep a large percentage of their paycheck, and retirees aren't taxed on retirement accounts or pensions.
Tennessee has one of the country's highest sales tax rates, but residents also pay some of the lowest property taxes. That means the total amount Tennessee residents pay in taxes is often much lower than what you'd pay in other states. So when you become a full time resident, you enjoy significant tax savings.
Another advantage is being able to vote. You can only register to vote if you are a permanent resident of Tennessee. The Tennessee Secretary of State requires the following to be able to vote in Tennessee elections.
Must be a citizen of the United States
Must be 18 or older on or before the date of the next election
Must be an official Tennessee resident 
Cannot be a convicted felon (depending on the crime and date of your conviction)
So even if you live in Tennessee, you cannot register to vote until you've established yourself as a resident. You can register to vote online or download, print, and mail in a paper form here.
Becoming a resident also makes it easier to conduct the normal business necessary to run your day-to-day life. You can fill out a Tennessee DMV change of address and get an official Tennessee driver's license. You can also update your bank account, bills, and insurance information to reflect your new permanent address. Some financial institutions will require you to prove your Tennessee residence when you apply for a loan or credit line, which will be easier to provide if you are registered with the state. Plus, some educational institutions offer scholarships and grants to in-state residents.
So there are countless benefits to establishing Tennessee as your permanent residence if you're planning to live in the state for an extended period.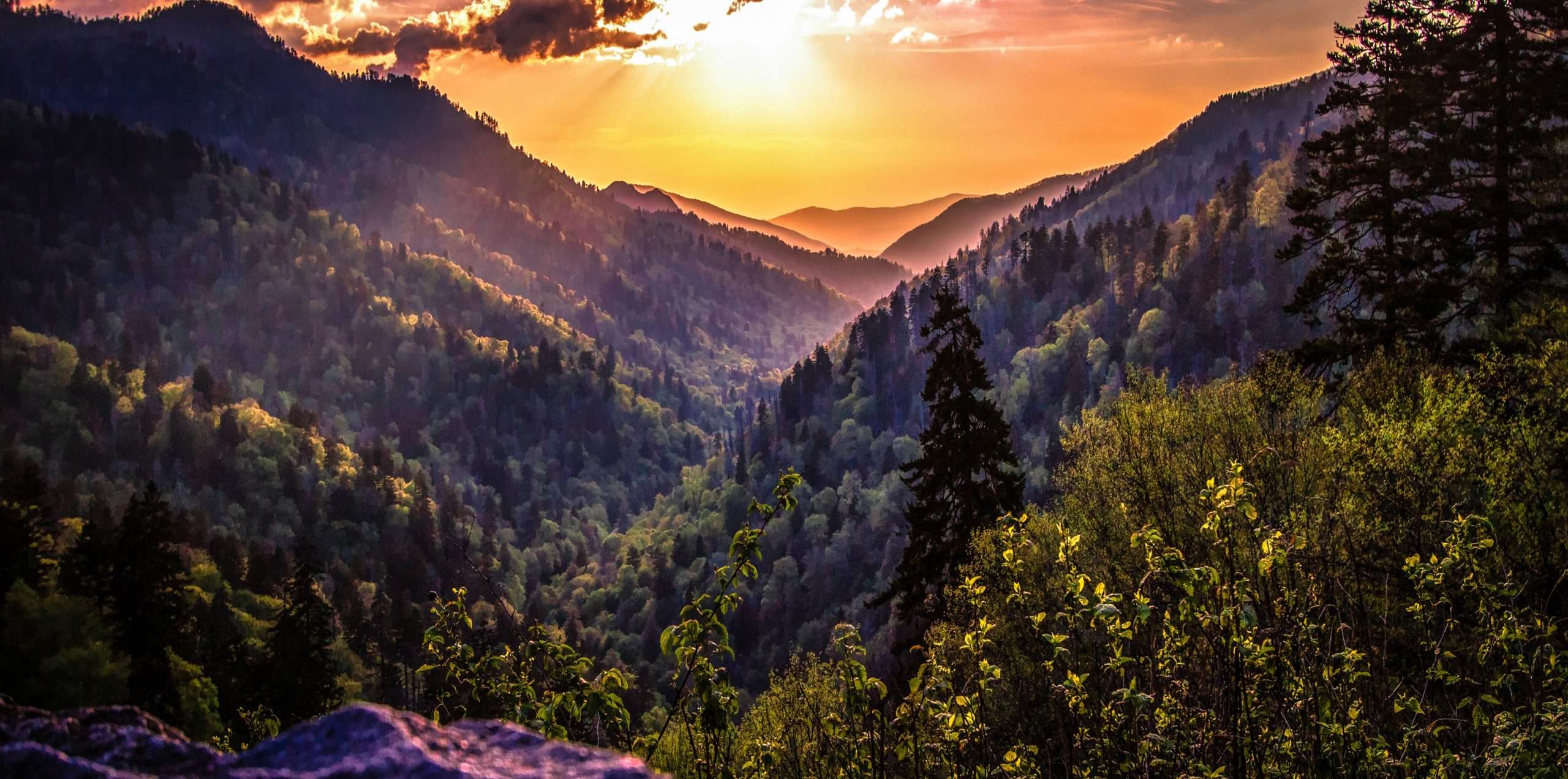 Is Tennessee a Nice Place to Live?
Another reason to become a Tennessee resident is that it's a great place to live. It offers Southern hospitality, affordable living, and beautiful natural scenery. It's ranked among the most affordable states in the US, due to low taxes and reasonable property values. The weather is relatively mild, with a comfortable range of temperatures that never gets too hot or cold. Plus, it's full of cultural attractions from the Grand Ole Opry to Graceland. So Tennessee residency has several advantages beyond just the legal rights that come with living in the state.
How to Become a Tennessee Resident
Becoming a Tennessee resident is not complicated, but you do need to follow a few crucial steps. Before going any further, you should be aware of a few essential rules and requirements. Here is a look at how to declare residency in Tennessee.
Tennessee Residency Requirements
The Tennessee definition of residency is "the place where the person's habitation is fixed and is where, during periods of absence, the person definitely intends to return."
So if you are planning on establishing Tennessee residency for new employment or to retire, you can be considered a resident. But say you are visiting family in Tennessee for an extended period and ultimately plan to return to your original home. You would not be considered a resident, even while living there.
Even if you have more than one home, you must establish residency in one location. This is considered your "true home," where you are present for most of the year. So if you plan to buy a second or third home in Tennessee and use it as your primary residence, make sure you plan on spending the majority of the year in the domicile. To meet the Tennessee residency requirement for tax purposes, you spend more than 138 days or six months out of 12 months in the state.
The Tennessee state residency requirements also says that a change of residence is not made through relocation but through the demonstration of actions that signal an intent to remain in that residence permanently.
Such actions could include:
Purchasing a home in Tennessee
Renting an apartment in Tennessee
Being employed in Tennessee
Paying taxes to the state of Tennessee
Obtaining a Tennessee driver's license
Enrolling your children in Tennessee public schools
While you don't need to do all of these things to meet the Tennessee residency requirements, these actions demonstrate you are planning on remaining in the state for an extended period and would qualify you for residency.
It's also important to note that according to Tennessee residency laws, no one loses residency due to absence caused by employment in service to the United States or the state of Tennessee while at an institution of higher learning or while kept in an institution at the public expense.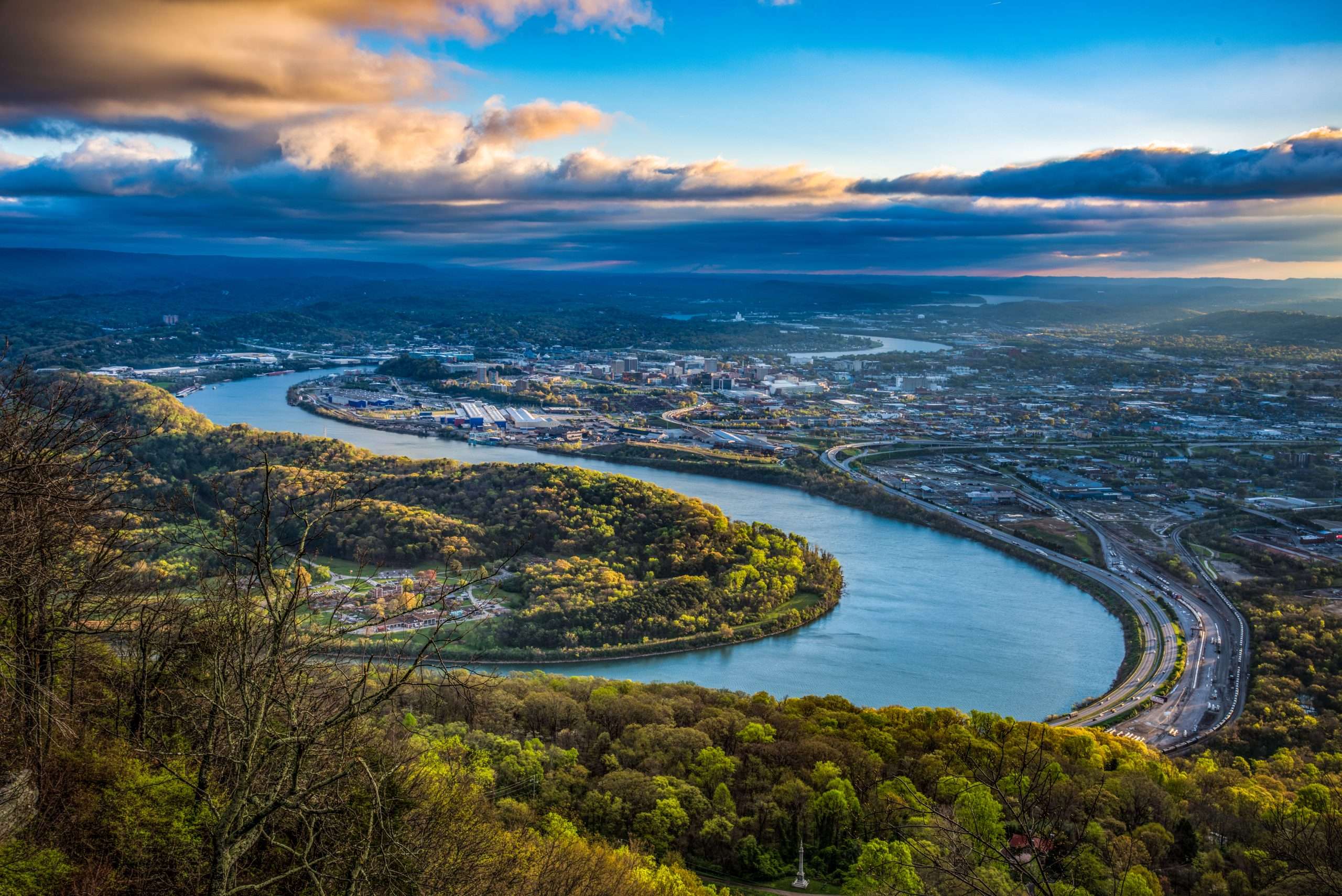 How to Become a Tennessee Resident Steps
The exact process for becoming a Tennessee resident may be different for everyone and you don't have to complete all of these steps or do them in this exact order. But these are the general steps most people will want to follow to meet the residency requirements for Tennessee.
Establish Residency in Tennessee
The first step is always to establish residency in the state. You can't be considered a resident unless you've established a permanent place to live in Tennessee. So make sure to secure housing before you move forward with the other steps. Even if you are planning on moving to Tennessee but still reside in another place, it's wise to wait until you've already made the transition to apply for residency, otherwise, you may experience obstacles.
Submit an Application for a Tennessee Driver's License
Next, you'll want to submit a Tennessee driver's license address change online or in person. There is no formal Tennessee residency application, so a driver's license is the best option to formally establish yourself as a resident.  You can find instructions on how to do so by visiting the Tennessee Department of Homeland Security website. The state of Tennessee requires residents to obtain a driver's license no less than 30 days after moving to the state. You are required to submit the following along with your application:
Your current driver's license
Proof of US citizenship, lawful permanent resident status, and authorized stay or legal presence in the US
Two proofs of Tennessee residency (you can find a list of what qualifies here)
Proof of full social security number
Also, note that you must be willing to surrender your old license and take a Tennessee vision screening. If your license is expired or you are coming from a different country, you may be required to retake the exam and road skills test.
If you do not drive, you can also apply for a regular identification license, which does not require any testing, but applicants must meet the same standards in terms of proving residency, identity, and legal presence in the state.
Submit a USPS Change of Address
You'll also want to submit a change of address with the post office to ensure your mail isn't being sent to your old home. Doing so is easy and lets your post office know to forward your mail to your new location. It also further proves that your new domicile is intended to be your new permanent residence.
Submitting a USPS change of address in Tennessee is simple. You can either go online and fill out the form (note there is a $1.10 fee to change your address online). Or, you can go to your local post office and request the Mover's Guide Packet. This packet will contain PS Form 3575 l, the change of address order. Fill it out, give it to a postal worker behind the counter, or drop it into the letter mail spot.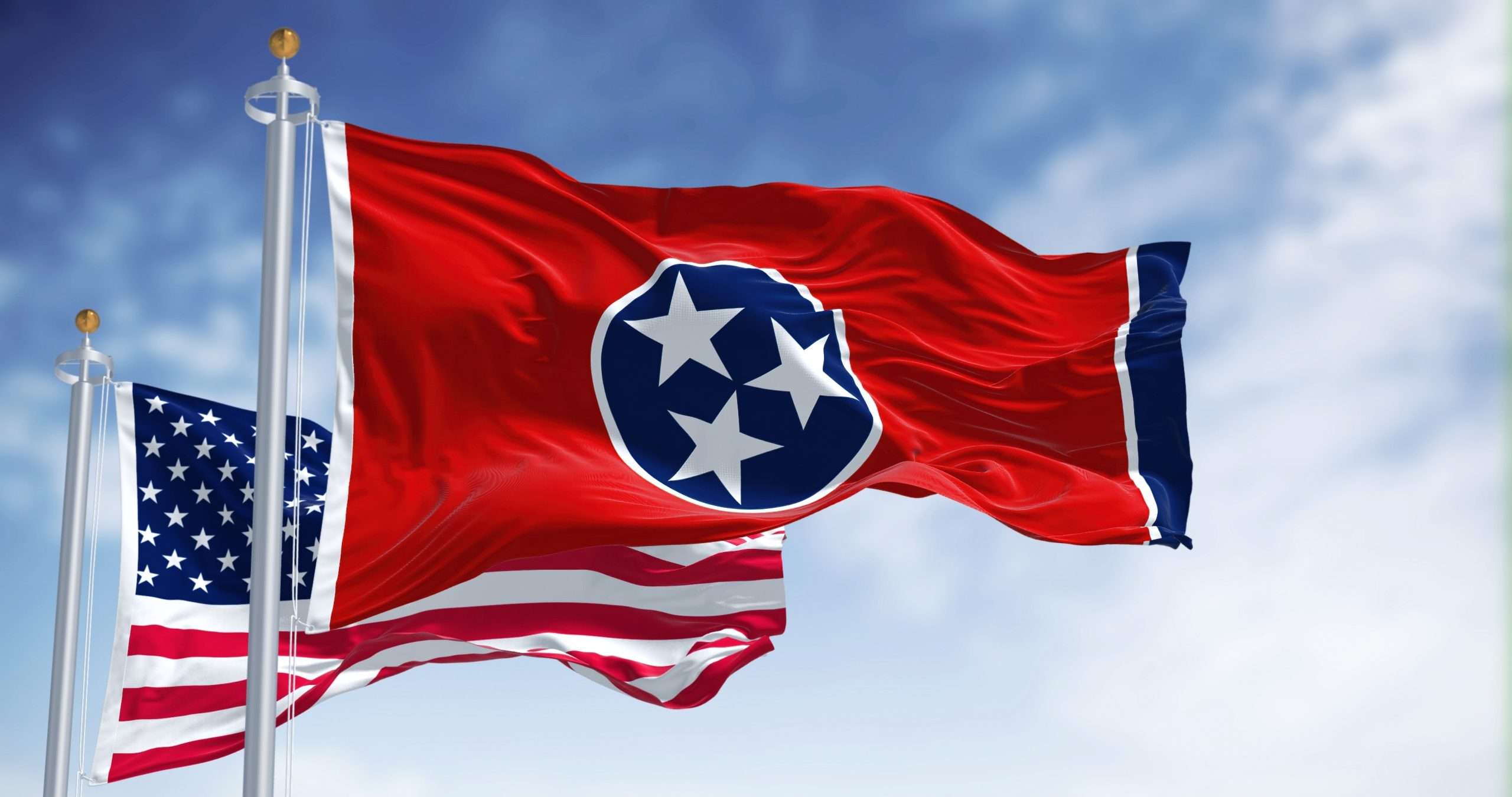 Register to Vote in Tennessee
You'll also want to register to vote in your new district. To participate in an election in Tennessee, you must be properly registered to vote by 30 days before the election. There are several different ways you can register to vote in Tennessee.
Submit your application through the online voter registration system.
Download and fill out the Voter Registration Application and mail it to the county election commission
Pick up an application in person at a local government office or public institution. You can typically find voter registration applications at the County Clerk's office, the County Election Commission's office, the Register of Deeds office, or any public library.
Register to vote during a transition with a government agency such as the Department of Safety, Veterans Affairs, etc.
Enroll Your Children in Tennessee Schools
If you have children, you'll want to ensure they are enrolled in school as soon as possible to avoid disruptions to their education. The exact process for enrolling a new student will vary depending on the district and the type of school you want them to attend. But the school will usually require a few standard documents, including:
Birth certificate/proof of identity
Transcripts from the previous school
Immunization records
Proof of Address
Update Bank Account Info, Utility Bills, etc.
You'll also want to update your address with any financial institutions, such as banks and insurance agencies. Next, you'll want to update your utility providers on your new address or establish new accounts. Bank statements and utility bills showing your Tennessee address can often serve as proof of address if you need it, so you'll want to take care of this step right away.
Prepare To Pay Tennessee Taxes
Finally, you'll want to begin preparing to pay Tennessee State taxes. Depending on where you're relocating from, you'll likely enjoy significant savings on your tax bill by becoming a Tennessee resident. But it's also important to prepare. First, you'll want to submit an IRS change of address form so that the government knows where you will be filing. You can alert the IRS to your change of address in several ways.
Fill out Form 8822- Change of Address and mail it in.
Use your new address when filing your new tax return.
Write a written statement including your full name, old and new address, and social security number and mail it to the IRS.
Call the IRS or visit them in person and give an oral notification.
For more information on filing taxes, you can visit the Tennessee Department of Revenue's website. You may consider consulting a tax expert if you have any additional questions.
Once you've completed all of the steps that apply, you are officially considered a Tennessee resident. You can now enjoy all the rights and privileges of living in the Volunteer State.
Ready to make the transition to becoming a full time Tennessee resident? Let All Out Moving make your journey smooth and simple. Call 423-716-3025 or fill out the form on our website to request a quote.