Classified as the largest city in Bradley County (and the 16th largest city in the state), Cleveland, Tennessee, is a picturesque place to reside. The area is situated on the southeastern edge of the state and is close to Chattanooga and the Georgia state line. The city is also close to the Blue Ridge Mountains. The area was named after Benjamin Cleveland, and was first founded in 1835. It was finally incorporated in 1842.
Cleveland, TN is known for being home to over a dozen Fortune 500 manufacturers, a thriving industrial economy, affordable cost of living, and awe-inspiring mountain views. Cleveland is skillfully balancing the best of both city and rural living, with locals enjoying the best of both worlds, making Cleveland a nice place to live. Thinking about moving to Cleveland, TN in the near future? Discover everything you need to know about this popular Tennessee city!
Where is Cleveland, TN?
Cleveland, TN is in Bradley County. The city of Cleveland TN is nestled in southeastern Tennessee, in the center of the Great Appalachian Valley. Cleveland is approximately 15 miles from the Blue Ridge Mountains, giving residents spectacular mountain views. Interstate 75 runs through Cleveland and extends to the Tennessee-Georgia border.
It is approximately 32.4 miles from Cleveland to Chattanooga (approximately 35 minutes in length), making the area an exceptional spot for commuters. For a bit of a longer drive, Cleveland to Knoxville is an 83.7 mile drive. Additionally, the distance from Cleveland to Nashville is about 163 miles.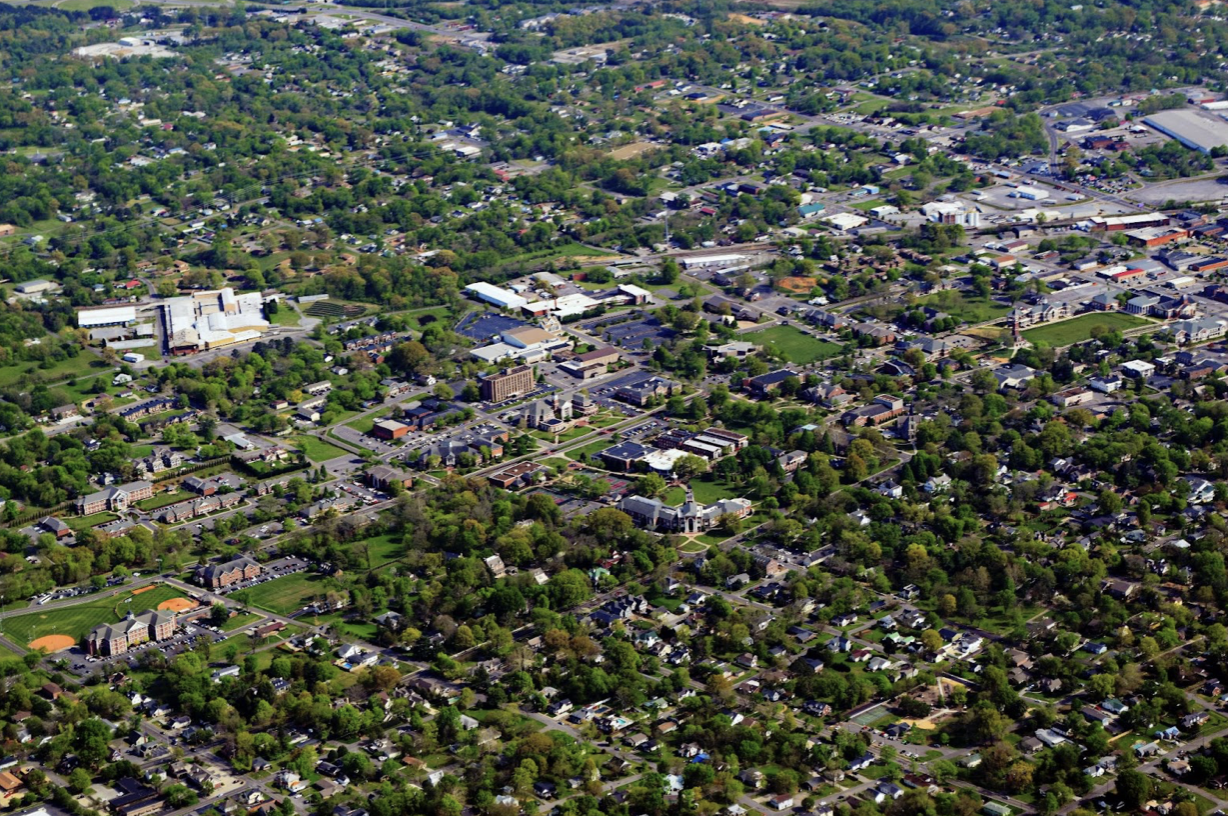 Cleveland Population & Demographics
According to the 2020 US Census, the population of Cleveland, TN is 46,747. This figure equals a population density of 1,723.1 people per square mile. Over the last decade, the population of Cleveland, TN has risen steadily by over 13%!
Cleveland, TN Demographics:
Percentage of men vs. women: 53% female, 47% male

Median age: 34 years

Racial and ethnic composition: 76% White, 10% Hispanic, 8% Black, 3% two or more races, 2% Asian, 2% other

Median household income:

$48,431

Educational attainment:

86.7%

high school diploma (or higher),

28.5

% bachelor's degree (or higher)

Foreign-born population: 8.3% 
While there is crime present in the city of Cleveland, just like in any city, there are plenty of safe places in Cleveland Tennessee to call home. According to the FBI, total crime in Cleveland, TN is about double the rate of the state of Tennessee (6,014 per 100K versus 3,166 per 100K). It is important to note that the city's violent crime rate is lower than the state average. Protecting the area are the 105 sworn officers with the Cleveland City Police Department.
Cost of Living in Cleveland
Living in Cleveland is extremely affordable. The composite Cost of Living Index (COLI) for Cleveland, TN is 83.4. For comparison, the U.S. average COLI is 100. This means that the cost of living in this area is 16.6% less than the national average. The COLI for housing is especially low at 71.9.
According to the Economic Policy Institute, a family of four needs to earn $72,561 per year to be able to live in Cleveland, TN.
Typical Cleveland Living Expenses:
Average Cleveland, TN utilities per month: $150

Meal for two at a mid-range restaurant: $65

Preschool or private kindergarten: $800 per month per child

Gym membership: $25 per month

Internet: $74.97 per month
Source: Numbeo
One of the first things that many people look into before moving to Cleveland, TN is the cost of buying a home. According to the latest data from Redfin, the Cleveland, TN median home price is $285,000. This price point makes Cleveland, TN one of the most affordable places to buy a home in the country. Check out current Cleveland, TN homes for sale.
Want to rent your home while living in Cleveland, TN? According to RentCafe, the average Cleveland, TN rent cost is $1,278 per month for a 907 square foot apartment. Much like buying a home, renting in Cleveland is very affordable.
Cleveland Neighborhoods | Where to Live in Cleveland
Are you currently planning where to reside when moving to Cleveland, TN? The city of Cleveland offers dozens of unique places to live, which means finding the right neighborhood for your needs is simple.
Into aviation as a hobby, or plan on flying for work on a frequent basis? Cleveland, TN has an airport — the Cleveland Regional Jetport. The neighborhoods surrounding the airport are some of the most rural and bucolic in the entire area, which is ideal for those desiring an added layer of privacy.
As with nearly every town or city, the center of Cleveland is the most bustling and vibrant, boasting every imaginable convenience and amenity. Those who prefer living near top schools, restaurants, retailers, and other major businesses should explore residential neighborhoods toward the middle of Cleveland, TN. However, even though this part of town is the most lively, it is still quiet and peaceful by most standards — especially when compared to other cities.
Cleveland Weather & Climate
As designated by the Köppen classification, Cleveland, TN has a humid subtropical climate. What does this mean for the city's year-round weather patterns? Locals can expect to experience short winters that are chilly and damp and summers that are very hot and muggy. Spring and fall are relatively mild but can bring extreme weather patterns from time to time. The lowest average temperature in Cleveland, TN is 39°F (in January), with the highest average temperature being 78°F (in July). Annually, Cleveland, TN receives 53.81 inches of rain.
Before moving to Cleveland, TN, many people are curious about if the area receives tornadoes on a regular basis. Although the city can experience tornadoes, they are not a highly common occurrence. In fact, since 1908, Cleveland, TN has experienced just 28 tornadoes. Seven of those tornadoes were recorded on the same day during a severe weather outbreak on April 27, 2011.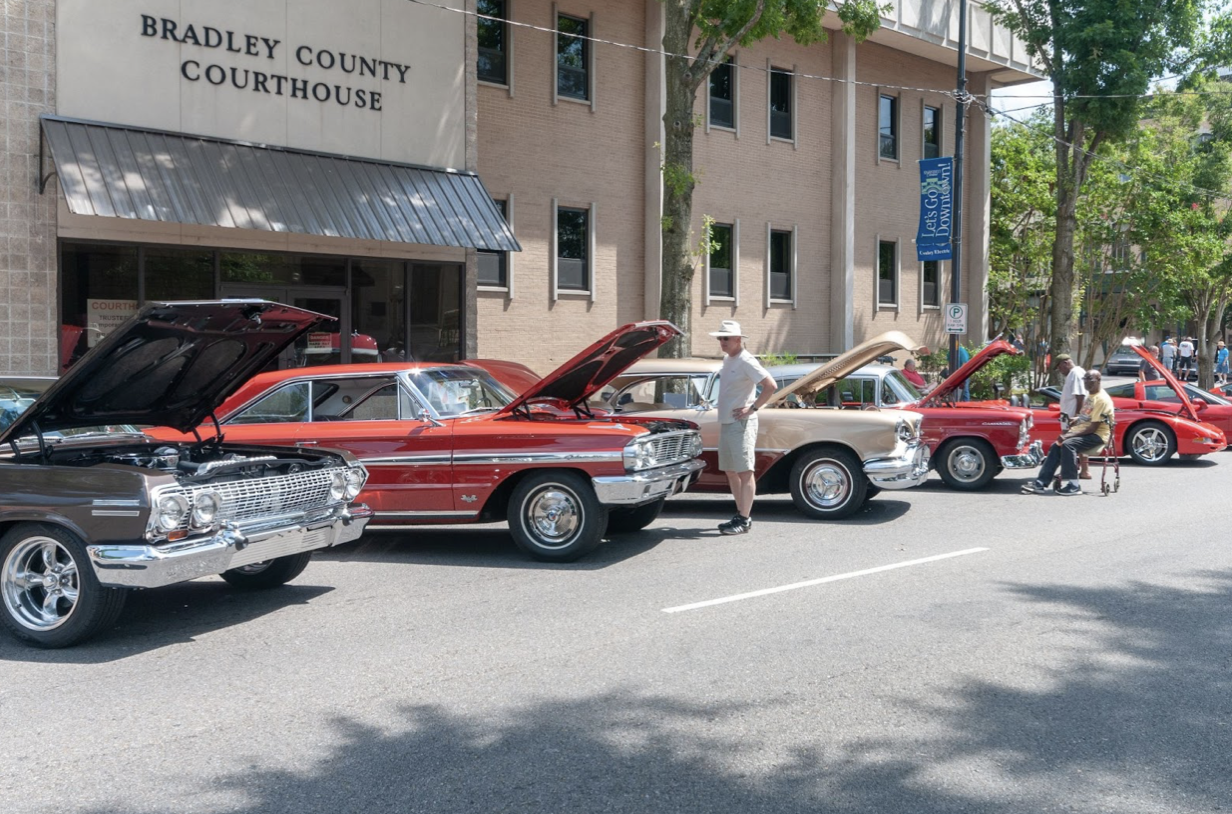 Things to Do in Cleveland, TN
Excited to start exploring a brand new city? Upon moving to Cleveland, TN, you'll find that there is so much for area locals to do, see, and experience on any given day of the week! Planning to go shopping for the essentials or for leisure? Delight in the convenience of living minutes from the Bradley Square Mall, Cleveland Towne Center, and the Hickory Grove Shopping Mall. Main Street Cleveland is located in downtown Cleveland Tennessee and provides plenty of shopping and dining opportunities.
Fancy yourself a golf enthusiast? If so, make plans to spend the morning or afternoon at the Chatata Valley Golf & Country Club. Home to scenic views and immaculately maintained greens and fairways, this is a fantastic place to book your next tee time.
4179 Benton Pike NE, Cleveland, TN 37323, 423-339-9784.
Spanning an impressive 70 acres, Fletcher Park is one of the best Cleveland, TN parks. Featuring a myriad of amenities, including bike trails, a creek, a Japanese garden, nature trails, restrooms, a pavilion, and more, this is a wonderful place to spend time.

121 Stonewood Dr, Cleveland, TN 37311, 423-472-4551.
Equipped with every imaginable feature, Kenneth Tinsley Recreation Center/Tinsley Park is a family-friendly and dog-friendly outdoor space in Cleveland, TN. Visitors enjoy access to a dog park, picnic areas, sports fields, bike trails, tennis courts, volleyball courts, a skate park, playground, and concession area.
4031 Keith St NW, Cleveland, TN 37312, 423-479-4129.
Additional attractions in Cleveland, TN:
Want access to even more things to do in Cleveland, TN? The Cleveland Parks & Recreation Department manages area parks and facilities and hosts local activities. You can also explore the Cleveland, TN events for upcoming concerts, festivals, and more!
Cleveland Restaurants
Ready to uncover the best restaurants in Cleveland, TN? Throughout the city, you're certain to find eateries for every occasion. 
Elevated Italian-Southern American fusion cuisine is at its best at this beloved Cleveland, TN restaurant. Serving craft cocktails and wine by the glass from the bar and a wide selection of sumptuous appetizers, wood-fired pizzas, entrees, and creative salads, this upscale establishment is perfect for any night of the week.
201 Keith St SW, Cleveland, TN 37311, 423-472-6000.
Searching for casual eats in an unpretentious setting? Jordan's Bar-B-Q is the perfect spot for pulled pork, comfort food, ribs, potatoes, and much more.
910 Stuart Rd NE, Cleveland, TN 37312, 423-478-2171.
Local chain Lupi's Pizza Pies is a popular spot among Cleveland residents. Serving delicious pizzas, lasagna, and other Italian dishes, this is a great place for both dine-in and carry-out.
2382 N Ocoee St, Cleveland, TN 37311, 423-476-9464.
Jobs in Cleveland
Employment opportunities in Cleveland, TN are plentiful. As a city that is known for being home to top manufacturing companies and for its thriving economy, there are numerous places for residents of all skill levels to work. Some of the biggest companies in Cleveland, TN include Life Care Centers of America, Ocoee Hospital Corporation, Whirlpool Corporation, Tennova, Bradley County Schools, and Jackson Furniture.
According to PayScale, the average hourly wage for people working in Cleveland, TN is $15.91. The average annual salary is $56,000. If you're in search of a job in the city of Cleveland,  browse jobs in Cleveland, TN or take a look at the city of Cleveland TN job board.
Cleveland Schools
Cleveland, TN schools are part of the Cleveland City Schools district. Some of the best schools across grade levels within the city include Michigan Avenue Elementary, North Lee Elementary School, and Walker Valley High School.
Individuals who are planning to enroll in a higher education program have two options in Cleveland, TN — Lee University and Cleveland State Community College.
Additionally, the Cleveland Bradley County Public Library serves both students and locals throughout the area.
Cleveland Statistics & Information
County: Bradley County

Cleveland, TN area: 30.87 square miles

Cleveland, TN zip codes: 37311–37312, 37320, 37323, 37364

Cleveland, TN area code: 423

Cleveland, TN elevation: 860 feet

Cleveland, TN time zone: Eastern Standard Time (EST)

Closest airport to Cleveland, TN:

Cleveland Regional Jetport (KRZR)
Cleveland, TN Map
See all there is to do with this map of Cleveland, TN:
Ready to get the professional Cleveland, TN moving help you need? At All Out Moving & Storage, we're proud to offer local and long distance relocation services that exceed all expectations. Veteran owned and operated for over eight years, our 50 full-time employees have helped our company achieve a 99% customer satisfaction rating. Contact us today at 423-716-3025 to reserve your moving services!