The unincorporated community of East Brainerd, TN is located about 18 miles east of Chattanooga. East Brainerd is adjacent to Apison, Collegedale, Ooltewah, Tyner, and the Tennessee-Georgia border.
A man named Philemon Bird bought this land back in 1852 with a goal to turn it into a small but thriving business community. About 50 years ago, the area that is now known as East Brainerd was mostly farmland. Originally called Concord, people moving to East Brainerd have helped it grow into a popular Chattanooga suburb with a good commercial presence.
East Brainerd is known for being home to one of the largest Scottish-Irish ancestries per capita among all American neighborhoods. And whether you have this specific ancestral background or not, East Brainerd is a great place to live.
1. People of East Brainerd, TN – Population & Demographics
Although the area is no longer a census-designated place, the most recent information estimates the population in East Brainerd is about 15,187 residents with a median age of 39 years old.
East Brainerd demographics from these statistics show the population is made up of about 88% Caucasian, 8% Black or African American, 2% Asian, and 2% Hispanic or Latino. The gender ratio in East Brainerd is a close split with about 49% male and 51% female. The median household income in East Brainerd is $68,435, which is almost exactly the same as the national average.
2. Things to Do in East Brainerd
After relocating to East Brainerd, newcomers will find plenty of fun activities in the area including the local Heritage Park. This space is a popular thing to do in East Brainerd, where residents can spend a day outside and let their kids have fun on the playground. It also has a connected dog park, leaving a space where people can bring their fur babies as well.
View this post on Instagram
Heritage Park, 1428 Jenkins Rd, Chattanooga, TN 37421  (423) 855-9474
Have you ever played one of those "escape room" games on your phone? Well, at Breakout Games you can do it in real life with their fun and creative escape scenarios. Bring a friend or bring the whole family to this exciting East Brainerd attraction, follow clues, and make your way out of the room before the timer runs out.
View this post on Instagram
Breakout Games, 7540 E Brainerd Rd Ste 110, Chattanooga, TN 37421  (423) 661-8087 
Additional East Brainerd Attractions
3. East Brainerd Restaurants
Easily making the list of the top places to eat in East Brainerd is the popular Hong Kong Chinese Restaurant. This small, cozy spot offers a menu of delicious noodle dishes, pork plates, chicken fried rice, sushi options, and much more. Their location only accepts checks or cash so make sure you come prepared.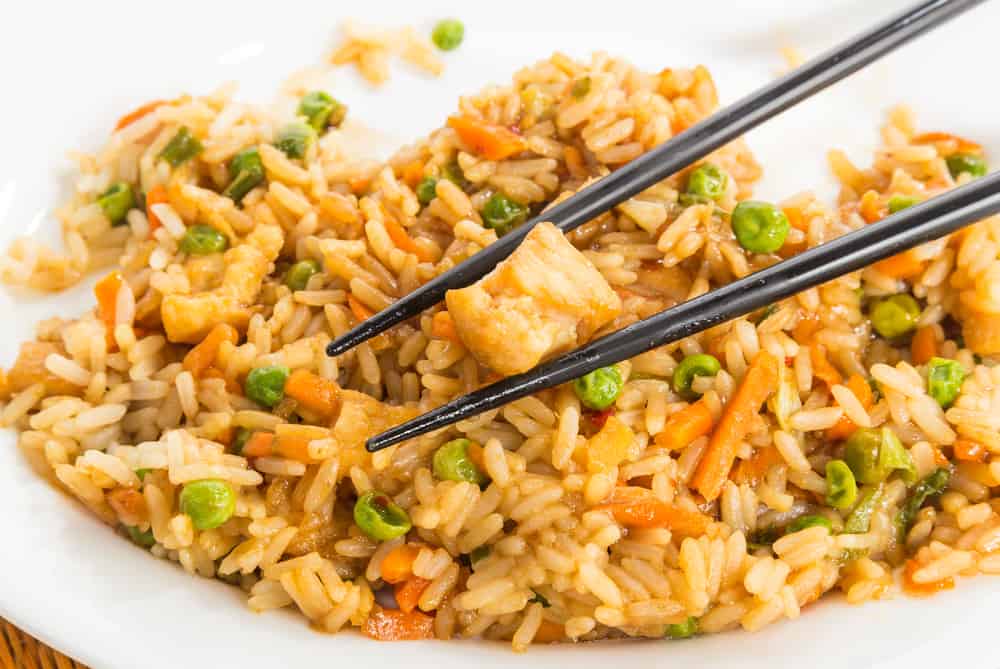 Hong Kong Chinese Restaurant, 8652 E Brainerd Rd #106, Chattanooga, TN 37421  (423) 899-4878
For the best pizza in town, head over to Rosselli's Pizzeria, another one of the best restaurants in East Brainerd. Along with pizzas, they offer a spread of calzones, oven-toasted hoagies, refreshing drinks, and much more.
View this post on Instagram
Rosselli's Pizzeria, 1667 Ooltewah Ringgold Rd, Ooltewah, TN 37363  (423) 643-0660
4. Cost of Living in East Brainerd, TN
East Brainerd is an affordable place to live thanks to its low prices for expenses across the board. The cost of living in East Brainerd is about 16% less than the national average and 4% less than the Tennessee average. Groceries, utilities, local transportation, and the housing market all cost less.
In a mainly residential area, the average sale price of a home in East Brainerd is $290,000, which equals out to a median sale price of $136 per square foot. In a slow market, the majority of East Brainerd, TN homes for sale stay on the market for an average of 47 days and tend to require a fairly standard 10% down payment.
With homes and apartments available to lease around East Brainerd, there are options for people who aren't in the market to purchase a property. The average price of rent in East Brainerd is $1,160 per month. One-bedroom locations go for an average of $1,050 per month, while you can expect to pay about $1,221 per month for a two-bedroom apartment.
5. East Brainerd Neighborhoods
Is East Brainerd, TN a safe place to live? Crime rates in East Brainerd (Chattanooga) are 166% higher than the national average. Residents living in East Brainerd have a 1 in 16 chance of becoming a crime victim.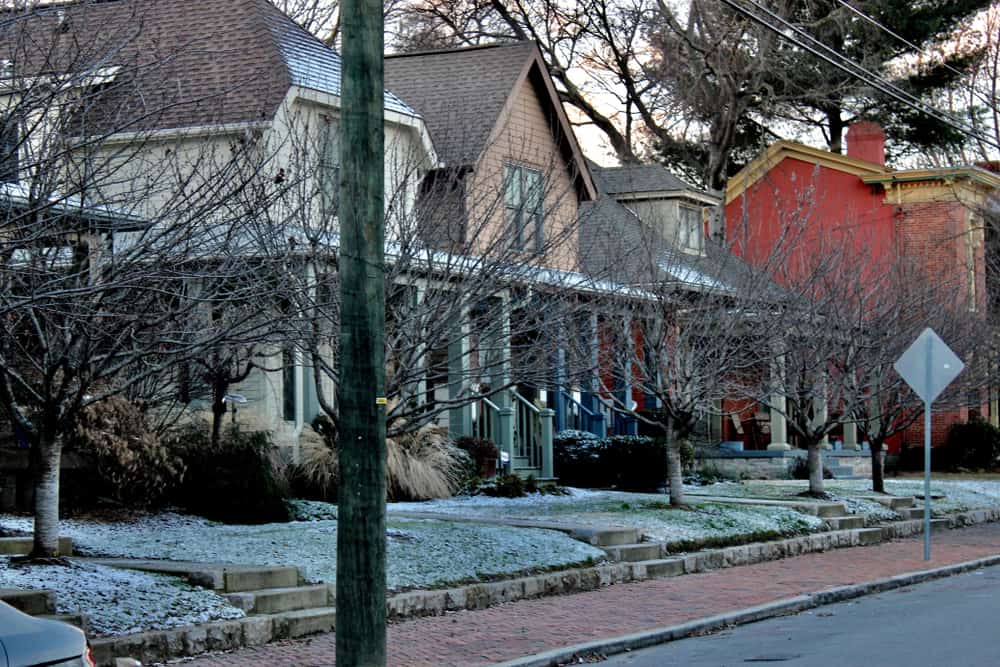 East Brainerd is a small community spanning about 8.66 square miles in Hamilton County. The best neighborhoods in East Brainerd are:
Mountain Shadows

Yorktown Estates

Quail Run
There is only one zip code in East Brainerd: 37421. The area codes in East Brainerd include 423, 615, and 629.
Although it's a small area, there are convenient places to shop in East Brainerd such as Quick Mart, Circle K, True Value, Food City, and the East Brainerd Shopping Center.
6. East Brainerd Schools
As part of the small Hamilton County School District, local parents residing in East Brainerd are generally pleased with the programs available for their children. Not all of the campuses are in East Brainerd boundaries but each one is within a quick, comfortable driving distance.
The top schools in East Brainerd include:
East Brainerd Elementary School

Westview Elementary School

East Hamilton Middle High School

Brainerd High School
For anyone interested in attending college nearby, the University of Tennessee at Chattanooga is only 12 miles from East Brainerd. And heading about 7 miles in the opposite direction, there is also the option of the Southern Adventist University for secondary education.
7. Jobs in East Brainerd
The local job market in East Brainerd is small but because of convenient and simple commutes to nearby locations, it makes a good bedroom community. Currently, the average salary in East Brainerd is $87,849 per year.
A few of the largest employers who provide East Brainerd jobs are:
Peak Performance Inc.

Parkridge Valley Child & Adolescent Campus

Dynamic Construction
Since it is less than 15 miles (20 minutes) away, many locals commute from East Brainerd to Chattanooga for work.
8. East Brainerd, TN Weather
With a moderately humid climate, the weather in East Brainerd is warm and muggy during summer and has cold, wet winters. There is about 50 inches of annual rain and about 47 inches of snow per year.
Winters in East Brainerd hit freezing temperatures at night, reaching lows in the mid-20s with highs in the upper 40s during the day. Summer East Brainerd weather warms up significantly to highs in the low 90s with average lows in the upper 60s.
Living in East Brainerd Pros & Cons
Pro:

Enjoy the small-town life with quick access to Chattanooga if you ever want to head into the city.

Pro:

East Brainerd has a low cost of living compared to Tennessee and U.S. averages.

Con:

The crime rate in East Brainerd is higher than state and national averages.
Moving to East Brainerd, TN
Does the idea of relocating to East Brainerd sound like the right fit for your needs? We have reputable East Brainerd movers standing by to handle your upcoming relocation! Give All Out Moving a call today at (423) 716-3025 or fill out the Request a Quote form on this page for a free moving estimate!