Harrison, TN is a census-designated place that can be found about 13 miles northeast of downtown Chattanooga. Harrison is bordered by Collegedale, East Ridge, Lakesite, Red Bank, Ridgeside, Soddy-Daisy, Walden, Falling Water, Middle Valley, and Ooltewah.
Established to the southeast area from Vann's Ferry, the community was previously known as Vann Town after the ferry operator James Vann. The town name was changed to Harrison in 1840 after the ninth US President William Henry Harrison. There was a large flood in 1940 after the construction of the Chickamauga Dam, which led to a large portion of the town being covered in water. Those areas are now considered a part of the nearby Harrison Bay.
Harrison, TN is known for the nearby Harrison Bay State Park as well as Skull Island, which is a TVA-owned recreational area.
1. People Living in Harrison, TN – Population & Demographics
How many people live in Harrison? Having seen its residency rise and fall over the last decade, the number of people moving to Harrison is fairly small on an annual basis. The present Harrison population is 8,121 with a median age of 43 years old.
The most recent Harrison demographics show the town consists of 74% Caucasian, 24% Black or African American, 2% Asian, and 1% Hispanic or Latino. There is nearly a perfect 50-50 split when it comes to the Harrison gender ratio. The median household income in Harrison is $63,659.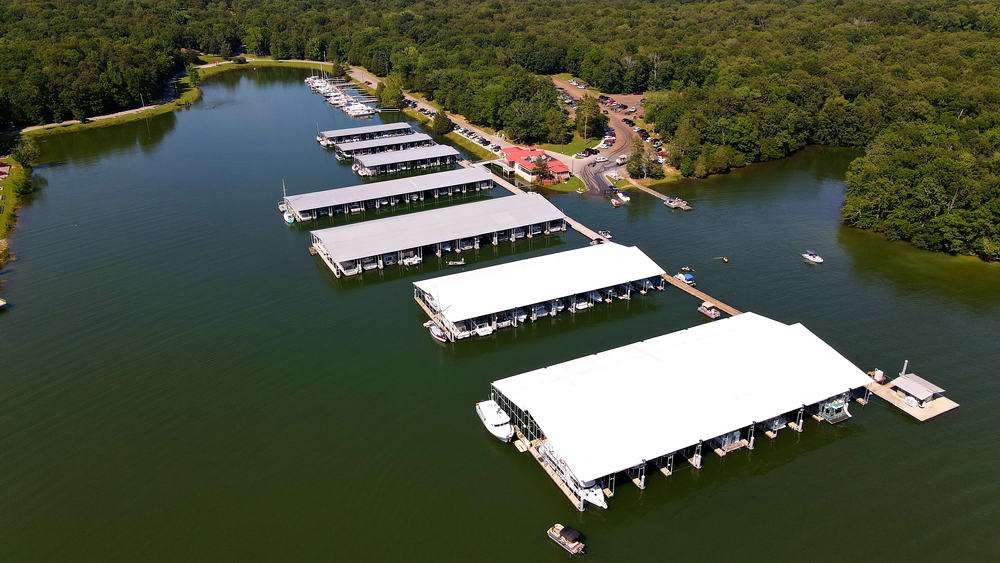 Harrison is centrally located in Hamilton County next to Hamilton Bay and takes up about 6.5 square miles. The local zip codes in Harrison are 37341 and 37416. People relocating to Harrison can expect to get a Harrison area code of 423 when they get a new phone number.
Is Harrison a safe place to live? The crime rate in Harrison is about 2% higher than the national average, making it about the same as the US standard. The violent crime rate in Harrison is 23% higher than the national average with a 1 in 40 chance of being a victim of crime. In general, Harrison TN is a safe place to live but you'll need to do your research when relocating to the area.
2. Cost of Living in Harrison, TN
How much does it cost to live in Harrison, TN? The average cost of living in Harrison is 10% lower than the US average but about 7% higher than the Tennessee state average. Lower prices can be expected for healthcare and utilities, while more expensive rates come up for groceries, local transportation, and the Harrison real estate market.
The homeownership rate in Harrison is 77.9%, which means it's more common for people residing in the town to buy their properties. There is a somewhat competitive market when scanning through Harrison, TN homes for sale. The average price of a home in Harrison is $315,000. You can expect to pay about $2,804 per year in property taxes when considering the Harrison property tax rate of 0.890%.
Barely one out of every five people residing in Harrison rent their homes or apartments. The average price of rent in Harrison is $929, which is a 9% increase in the last 12 months.
3. Harrison Neighborhoods
Where should you live in Harrison? As you look around the town's various communities, some of the best Harrison neighborhoods are:
Lake Shore Estates

Harbour Woods
There is plenty of convenient shopping in Harrison as the town is home to locations like Dollar General, 58 Crossing, Walgreens, Food City, and the Lake Hills Shopping Center.
4. Harrison, TN Weather
There is a hot and muggy climate in Harrison, though winters do bring a short period of a few cold, wet months. The weather in Harrison gets a decent amount of precipitation with an average of 51 inches of rain per year.
Summer average temperatures in Harrison are between highs in the 90s and lows in the mid-60s. Harrison winters cool down to lows in the 30s and highs that occasionally get over 50°F.
5. Things to Do in Harrison
From enjoyable local parks to resort-style Harrison attractions, the town offers its residents a great variety of amenities.
A can't miss thing to do in Harrison is visiting the Booker T Washington State Park, which has lots of fun outdoor activities. You'll be able to traverse your way along the park's bike trails or simply hang out and have a picnic. The top-ratted place to visit in Harrison also has an Olympic-size pool for swimming.
Booker T Washington State Park, 5801 Champion Rd, Chattanooga, TN 37416  (423) 894-4955
View this post on Instagram
One of the top points of interest in Harrison is the Island Cove Marina & Resort, a top-rated destination for people of all ages. It offers a wealth of activities that extend from the resort all the way over to the beach of Harrison Bay.
Island Cove Marina & Resort, 6701 TN-58, Harrison, TN 37341  (423) 344-8331
Additional Harrison Attractions
6. Harrison Restaurants
Fill your belly up with great food when you visit any of the popular restaurants in Harrison.
One of Harrison's top places to eat is the Dockside Cafe, which is located right along the water. The beloved Harrison restaurant features great service, a fun atmosphere, and delicious food including wings, salads, seafood, and more.
Dockside Cafe, 7855 Bay Marina Circle, Harrison, TN 37341  (423) 344-9998
View this post on Instagram
It's pretty easy to guess what you'll find on the menu of this highly popular restaurant in Harrison. To go along with their juicy spread of burgers at Fresh Burger Grill, they also offer salads, sandwiches, chicken strips, and refreshing drinks.
Fresh Burger Grill, 6306 TN-58, Harrison, TN 37341  (423) 713-9131
7. Jobs in Harrison
The average salary in Harrison is $60,000 per year. People living in Harrison don't pay state income tax because Tennessee has a 0% income tax rate. The Harrison unemployment rate is 4.3%.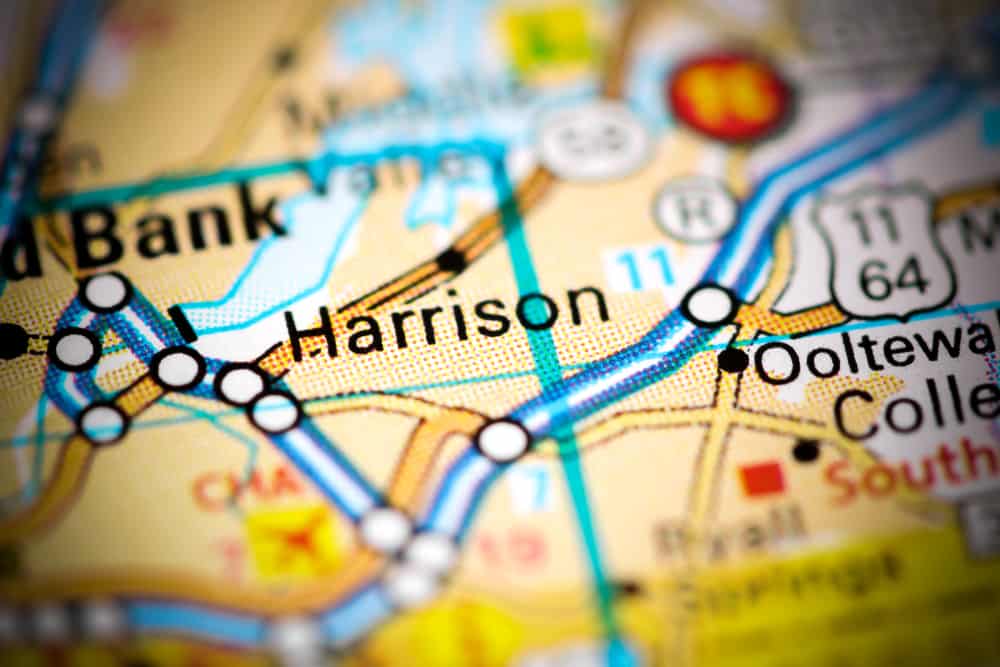 Harrison jobs are available in a handful of industries such as healthcare and logistics. The top places to work in Harrison are:
Steward

Craftworks Restaurants & Breweries

Unum
Because of its close proximity to the bigger city nearby, people moving to Harrison often decide to travel for work from Harrison to Chattanooga. This trip covers 13 miles and takes 30 minutes.
Indeed is one of the most reliable places to find local jobs in Harrison.
8. Harrison Schools
While they only take up about 18% of the town's population, there are still around 1,461 kids between the ages of 0 and 18 years old living in Harrison. Although the community isn't exactly a hotspot for families, Harrison is still considered a good place to raise children.
Harrison schools are connected to the large Hamilton County School District with local campuses including:
Harrison Elementary School

Brown Middle School
Nearby colleges and universities that are close to Harrison include Southern Adventist University, Lee University, and the University of Tennessee–Chattanooga.
Living in Harrison Pros & Cons
Pro:

Lots of fun places to visit and popular restaurants to enjoy.

Pro:

Harrison makes a good bedroom community for people who will be working in Chattanooga.

Con:

The cost of living is a bit higher in Harrison when compared to the state average.
Moving to Harrison, TN
You're no doubt looking into relocating to Harrison because of the many benefits the area has to offer. If this community will soon be your new place of residence, All Out Moving would like to offer our team of top Harrison movers! Contact us today at (423) 716-3025 or fill out the Request a Quote form on this page for a free moving estimate!